Management
At Sutton Place Capital Management, we are portfolio managers that care about our client's short-term, and long-term goals. We concentrate our talents working with wealthy individuals, not-for-profit organizations, trusts and retirement plans. In this volatile industry, we encourage dialogue with our clients so that "we" do the worrying for you.
Maribeth Holland,
Portfolio Manager & CIO
Over the course of many years, Maribeth has established a network of mentors, industry contacts, and technicians to complement her work experience that includes building investment portfolios, asking company executives hard questions and servicing clients. Her stock picking prowess has been recognized by major publications including appearing on CNBC. Many experiences culminated the formation of Sutton Place Capital.
Maribeth is committed to its success as it offers her the flexibility to react faster and deliver more personalized care. She holds an MBA in Finance with honors from Fordham University in New York and a Bachelor of Science in Finance from Babson College located in Wellesley, Massachusetts.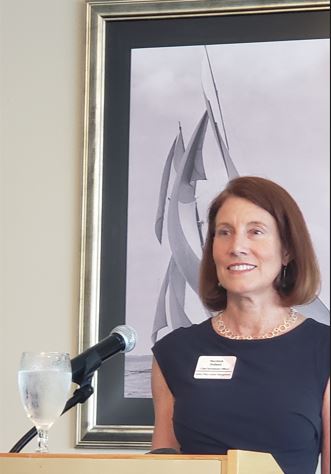 With 19 years of industry experience, Maribeth Holland has successfully navigated the markets utilizing analytical expertise and thinking outside the box.